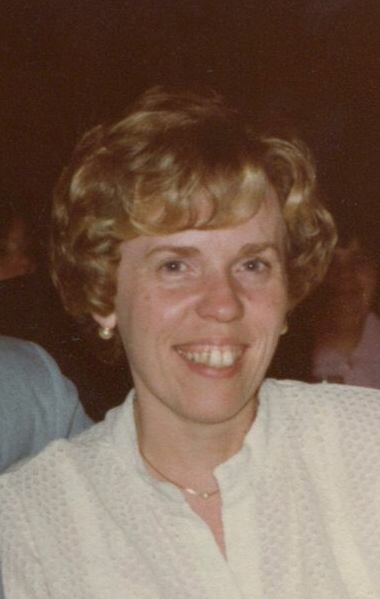 Obituary of Freda J. Fancher
Fancher, Freda Jean Howard
GREENVILLE - Freda Jean Fancher, 80, passed away on Wednesday, October 4, 2023, after a long battle with dementia.
Freda was born on January 21, 1943, in Bristol, CT, the oldest child of Fred and Emma Howard. She grew up in West Kill, NY and graduated from Hunter-Tannersville Central School in 1960, and Mildred Elley Secretarial College in 1961. She was employed for several years as a secretary in the Hunter-Tannersville School District. After moving to Greenville in 1969, she worked as secretary in the Greenville Central School principal's office, retiring in 2002.
Freda was a member of the Asbury United Methodist Church of Norton Hill. She was always very active, participating in ladies bowling, softball, and golf teams. She was a talented seamstress, making dresses and special occasion outfits for her daughters, nieces, and others. She also taught sewing at the Greenville 4-H Club, and she grew up active in 4-H herself. Freda was raised in a deer hunting family, and loved deer hunting, never missing an opening day.
She created many beautiful cakes for family member weddings and other special occasions. An avid crafter, Freda enjoyed ceramics, leather tooling, plastic canvas, and most of all the family art of crocheting, attending craft fairs with her daughters and selling her hand-made items. Freda loved automobiles and enjoyed attending car shows with her classic cars. Above all, Freda loved to dance, and was a proud long-time member of the Schoharie Valley Cloggers Dance Troupe.
Freda is survived by her husband of 61 years, Ronald S. Fancher, and her two beloved daughters, Pamela Jean Fancher-Brent (Randy) and Rhonda Lyn Margiasso (Jim); five grandchildren: Jessica Jean Dwyer-Moreau, Thomas Michael "TJ" Dwyer (Amanda), Ronald Mitchel "Mitch" Dwyer (Pixy), Ryan Andrew Margiasso and Martin Daniel Margiasso (Celina); Four great-grandchildren: Jace Moreau, Twins Emelia &
Heidi Dwyer and Baron Dwyer - with 2 more on the way. Also surviving is her brother Glenn E. Howard (Carol) and many nieces, nephews, and cousins. Freda was predeceased in death by her parents, Fred E. Howard and Emma L Simmons Howard.
Calling hours will be on Monday, October 9th from 3 to 5 and at A.J. Cunningham Funeral Home, 4898 State Route 81, Greenville. The funeral will be on Tuesday, October 10th at at Asbury United Methodist Church in Norton Hill, 5830 State Route 81, Greenville. Burial will follow in Manorkill Cemetery. Memorial contributions, if desired, to the Columbia-Greene Humane Society, 111 Humane Society Road, Hudson, NY 12534 will be appreciated. Condolence page is available at ajcunninghamfh.com.