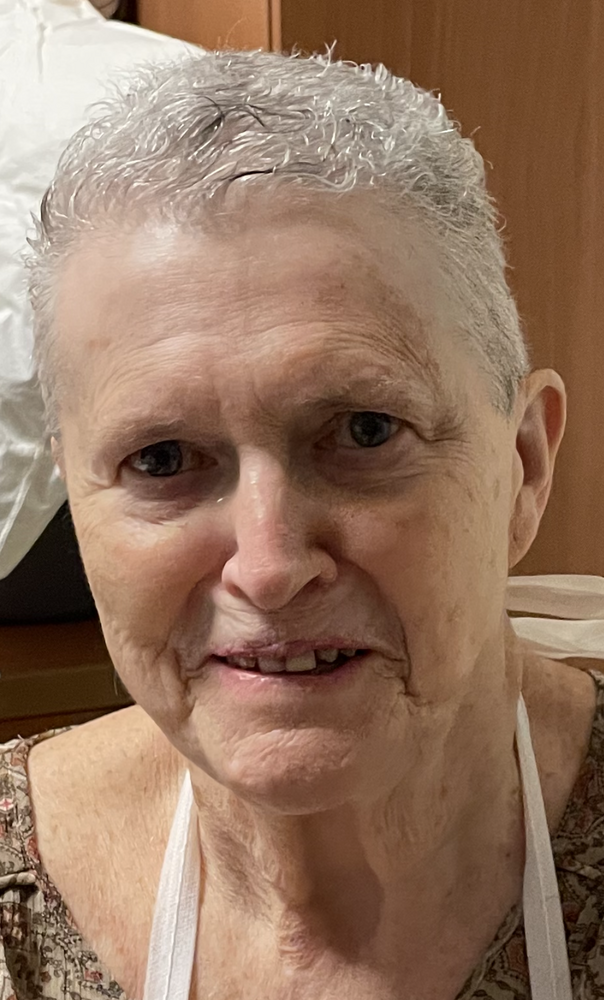 Obituary of Rosemary M. Donato
CLIFTON PARK - Rosemary M. (Olcott) Donato, age 76, passed away at Schuyler Ridge Residential Home on Monday, September 25th, 2023, after a decline in health.
Rosemary was born on November 13, 1946, to Alfred William Olcott and Margaret (Carr) in Brooklyn, New York. She had a business degree, dabbling in secretarial work for years, then moving on to one of her greatest joys as a homemaker and then side kick to her husband's self-employed businesses Anthony Business Products, and Top Hat Auto Sales. Working alongside her husband they also ran an antique business, Second-Hand Rose & More in Preston Hollow, New York.
In 1967, Rosemary married her sweetheart Anthony P. Donato. They lived in Queens, New York where they had six children. In 1980, they bought their forever home and moved to Preston Hollow, New York.
After the death of her husband Tony in 2012, she went to live in Clifton Park, New York.
Rosemary was predeceased by siblings Richard Olcott (Joan), William Olcott (Anne), Dorothy Nordenchild (Lenord), and Margaret Nordenschild (Raymond).
She was predeceased by daughter Kelly-Ann Oliver (David, Jr.) and son, Anthony Donato, Jr. She is survived by children Meredith Lounsbury (Jody), Andrew Donato (Cherie), Samantha Goff (Jason), and Patrick Donato (Sara). She loved her seventeen grandchildren to the moon and back. Jen Oliver, Timothy Oliver, Miranda Chase, Shelby Oliver, Dakota Oliver, Gabrielle Lounsbury, Alexa Feldmann, Kiera Donato, Damien Zurek, Jr, Abigail Goff, Aydin Goff, Shelbi Goff & Sammy-Jo Goff, Kayla Donato, Ashley Donato, Devin Donato, and Seth Donato. She had three beautiful great grandchildren, William Provost, Aaron Oliver, and Isabella Chase. New additions to Rosemary's family are Declan and Teagan Raylinsky and Zachary Verigan.
Calling Hours will be held at A.J. Cunningham Funeral Home, 4898 State Route 81, Greenville on, Thursday, September 28, from 4 to 7 p.m. Funeral Services will be at Our Lady of Knock Shrine, 2052 State Route 145, East Durham, on Friday, September 29, at 11 a.m., where the Funeral Mass will be offered, followed by burial in Brookside Cemetery, Preston Hollow. In lieu of flowers, memorial donations can be made to Community Hospice, 179 Lawrence Street, Saratoga Springs, NY 12866. Condolence page is available at ajcunninghamfh.com.
Calling Hours
4:00 pm - 7:00 pm
Thursday, September 28, 2023
A. J. Cunningham Funeral Home
4898 State Route 81
Greenville, New York, United States
Funeral Mass
11:00 am
Friday, September 29, 2023
Our Lady of Knock Shrine
2052 State Route 145
East Durham, New York, United States