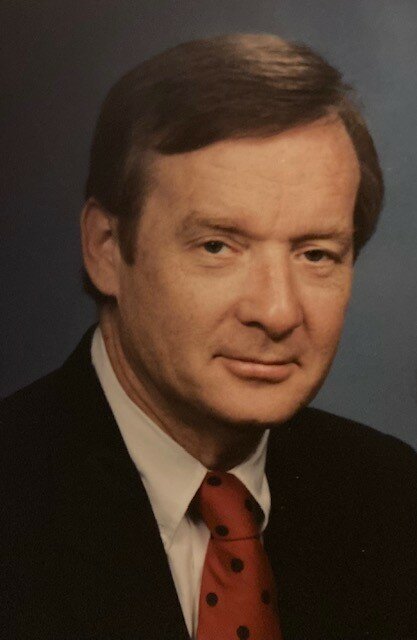 Obituary of Richard D. Wright
Richard "Dick" Donald (Fitzgerald) Wright Greenville, N.Y.
Dick passed away to be at peace on Wednesday, December 7, 2022. He was born in Hartford, Connecticut on October 22, 1941 to Maurice Valentine Fitzgerald and Lillian Mae (Noreen) Tubbs Fitzgerald.
Dick has left behind his loving wife of 54 years Judith Ann "Judy", his son Justin "Todd" (Heather) and his daughter Wendy Fortune. He has also left behind his six grandsons, whom he loved so much: Christopher Richard (Emily) and Michael (Nina) Wright, Patrick, Andrew, Matthew, and Ryan Fortune. He also left behind his loving sister Judy (Ken) Ayton and a niece and several nephews and some special cousins. He was predeceased by his parents William James and Noreen Wright, and his birth father Maurice Valentine Fitzgerald. He was also predeceased by his in-laws Gottfried and Mildred Riesen.
Dick's career took him far and wide and he traveled North America taking him to every state in the union and every province of Canada. He loved to travel and made many friends around the country. His travel sales career started with Broan Manufacturing and he became an icon in the sales industry. At the age of 42, he decided to become a manufacturer's agent and started R. D. Wright, Inc. He and his wife worked together and grew their company along with his son and son-in-law, Greg Fortune. Today they are proud to see a third generation come into the business to continue the future of a business that is now in its 40th year.
Dick was an avid reader and could discuss just about any subject. One of his passions was history. He was a huge contributor to Fort Ticonderoga for many years, allowing others to come and learn about the history of this area of our country. He became a mineral collector and traveled around the northeast with two of his best buddies, Mike and Chuck. Together they were the three amigos and enjoyed many a weekend together in the woods finding precious minerals. His collection was donated to the New York State Museum for all to enjoy.
Dick also took pride in being a contributor to the upkeep and maintenance of The Wilson House in East Dorset, VT, a home for those who need guidance and a place for those to gather.
Dick's family would like to thank a very special person, who has been there for him for the last year and a half. Tina has taken care of Dick and made his life comfortable and enjoyable. His family is forever grateful for her tender and loving care. The family would also like to thank all of those at Hospice for their comforting care.
Visitation will be held at Asbury United Methodist Church of Norton Hill, 5830 State Route 81, Greenville, on Monday, December 12th from to followed by the funeral service at . A luncheon will immediately follow in the Carney Center. Interment will be at in Bethlehem Cemetery, Delmar.
In lieu of flowers the family has requested that you make a donation in Dick's name to The Wilson House, PO Box 46, East Dorset, VT 05253 or The Community Hospice, 310 South Manning Boulevard, Albany, NY 12208-1771.
Condolences may be left at http://www.ajcunninghamfh.com/