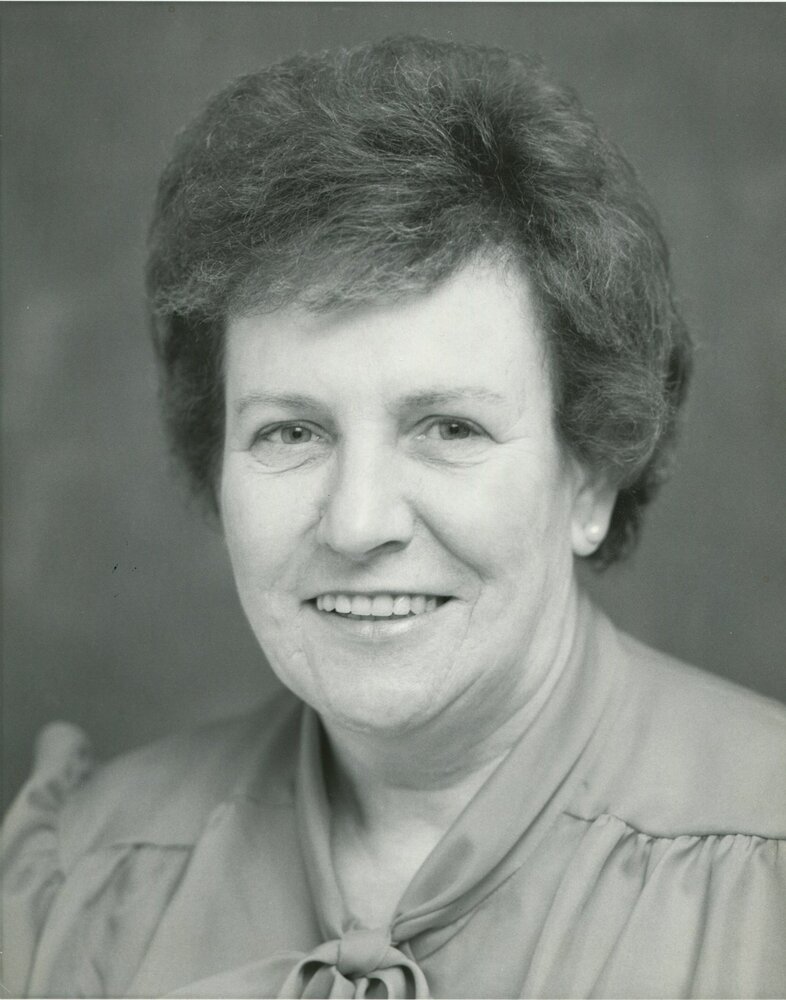 Share Your Memory of
Mary
Obituary of Mary C. Driscoll
RAVENA – Mary C. Driscoll died peacefully in her sleep on Saturday, July 30, 2022.
Taught to love God, home, and family by her Mom & "Pops", Margaret B. and John C. Collins, she learned tolerance and perseverance from her brother, Johnny. Her brothers and brother-in-law (Ollie, Bobby, Jim, Butch, and Freddie) inspired her love of the United States of America and respect for our National Flag; her husband, John, encouraged her to stand up for what she believed in (especially open government by the people, of the people, and for the people). Her sister, Margie, was always a great example for Mary in many ways. Mary and John's son, John Jr., carried on the family tradition of serving our country in the US Air Force, especially during "Desert Shield".
Mary was both humbled and honored when she received an award for unselfish service at her High School graduation. She was commended by the Troop T of the NYS Thruway for her help in nabbing two fugitives from justice. Mary was selected to be the class speaker at her graduation from the NYS School of Industrial and Labor Relations at Cornell University and in 1990 was selected as "Woman of the Year" for the Albany Division of the NYS Thruway. In 2003, her name was placed on the Honor Roll of the Greater Federation of Women's Clubs (NYS Federation) in Cooperstown. In 2021, she was honored as "Citizen of the Month" by LaFarge Holcim at the Board of Directors meeting of the Ravena-Coeymans Businessman's Association.
Mary was a member of many local community organizations and always gave 150% of effort to all of them, especially the Fire Police Association of Albany County. Her favorite hobby was sewing "Heirloom Christening Gowns", made with tender loving care.
Mary had everything a woman of her generation could ask for – caring parents, a handsome and loving husband, children she was so proud of, a career (where she not only cracked a couple of glass ceilings, she also broke one), a new home, wonderful grandchildren, a lot of dear friends (especially the Class of '49 Breakfast Bunch), the staff of MidWay Cafe, Janine's Floral Creations, Persico's True Value, and a long life to enjoy it all.
Mary is survived by her children, John F. Driscoll Jr. (Kim Ruso-Driscoll), James F. Driscoll (Giovona), and Jeffrey F. Driscoll (Vanessa Lukens); her "fourth son", Walter Ross (Kathy); her grandchildren, Alexandria, Brianna, Meghan, James, and Jeffrey F., Jr.; special family members, Christian and Ryan Hodson, and Miles Lukens; her loving nephews, Bruce (Elaine) Walcott and their children, Gary (Cheryl) Walcott and their children; her nephews, William (Lauren) Collins and Arthur Collins and their families. Her brother, James Collins (Nancy) also survives, along with their children and grandchildren. She is also survived by her husband's niece, Janice Fuda, and several other nephews and nieces. She is predeceased by her niece, Cindy Fabiano.
Mary wishes to express her thanks to Dr. Geri Aitkin, Dr. Barbara Brazis, Dr. James Phillips, Michelle Masone, NYOH and their staff for their care and concern all these years. Mary was a 16 year cancer survivor.
Calling hours will be Wednesday, August 3rd from 9 until in St. Patrick's Church, 21 Main Street, Ravena. Funeral Mass will be offered at , followed by burial in Chestnut Lawn Cemetery, New Baltimore.
If you would like to honor Mary, donations to the Jeffrey F. Driscoll Award Fund, c/o RCS Middle School, 15 Mountain Road, Ravena, NY 12143, or to Brady's K-9 Saviors, 13 Winnie Avenue, Ravena, NY 12143 would be greatly appreciated.
Condolence page is available at ajcunninghamfh.com.
Calling Hours
9:00 am - 11:00 am
Wednesday, August 3, 2022
St. Patrick's Church
21 Main St.
Ravena, New York, United States
Funeral Mass
11:15 am
Wednesday, August 3, 2022
St. Patrick's Church
21 Main St.
Ravena, New York, United States
Burial
Chestnut Lawn Cemetery
Rt 9W
New Baltimore, New York, United States