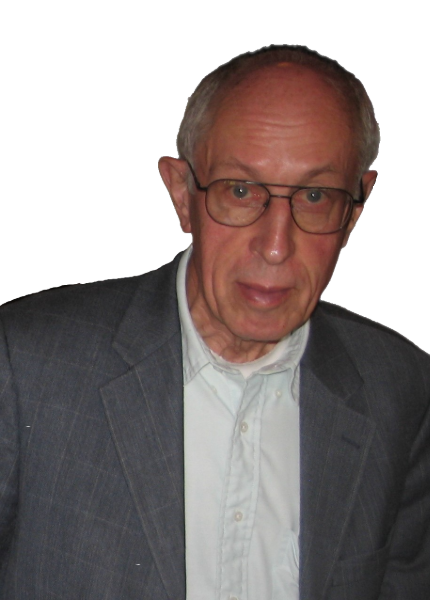 Obituary of Robert M. Duchow
Please share a memory of Robert to include in a keepsake book for family and friends.
Rev. Robert Martin Duchow, 84, a retired Lutheran pastor, local historian and fifth-generation resident of the family home in Westerlo, N.Y., died on Friday, June 11, 2021, in Farmington, Conn., where he had lived with his son and daughter-in-law for the last four years. Bob was born September 9, 1936, in Hudson, N.Y., the oldest child of Rev. Martin and Julia Anderson Duchow. He grew up in Colonie, N.Y., and West Hartford, Conn. He graduated from West Hartford's William H. Hall High School in 1953, and received an associate degree from Concordia Junior College, Bronxville, N.Y., in 1955. In 1960, he earned his Bachelor of Divinity degree from Concordia Theological Seminary, St. Louis, Mo., and was ordained as a pastor in the Lutheran Church-Missouri Synod. During his 1958-59 vicarage at St. John's Lutheran Church in Lansing, Ill., Bob met Bonnie Ruth Reister, a teacher at St. John's Lutheran School. On July 9, 1960, they married in Bonnie's hometown of Grandville, Mich. Their marriage was 13 years to the day after Bob bought his first bicycle. Bonnie died August 9, 2017; the bike survives. Bob served pastoral calls to Redeemer Lutheran Church, Youngstown, Ohio (1960-65), Peace Lutheran Church, Chardon, Ohio (1965-68), Immanuel Lutheran Church, Manchester, N.H. (1968-1980), and St. Paul's Lutheran Church, Saratoga Springs, N.Y. (1980-88). He also served Trinity Lutheran Church, Stamford, N.Y. (1990-2002), and Good Shepherd Lutheran Church, Hurley, N.Y. (2003-10). During his pastoral career, Bob served on several boards and committees of the LCMS's Central, Ohio, Atlantic and New England Districts, including as the first Board of Youth Chairman in both the Ohio and New England Districts when they were formed in 1963 and 1972, respectively. He was also on the first Ohio District Board of Directors, and was offered but declined the New England District Presidency during the Synod's political upheaval in 1976. Bob also worked as a telecommunications relay operator for AT&T (1991-97), and for the U.S. Census Bureau during the 1990 and 2000 censuses. As a teenager, Bob rode his cherished 1947 two-speed Western Flyer bicycle to deliver more than 100 newspapers daily for the Hartford Times, earning a $3,000 Frank Gannett Newspaperboy Scholarship, which paid for his first two-plus years of college. Bob often visited his grandparents in Westerlo, where his grandfather, Gilbert Anderson, was a storekeeper and Postmaster. These experiences engrained a lifelong love for the community and their home, which he and Bonnie moved into full time in 1996. Bob was active in the Westerlo Historical Society throughout the 1990s and 2000s, serving multiple terms as president, and was the Westerlo Town Historian for several years. He also served on the board of the Helderberg Christian School, and the Westerlo Senior Center, and delivered Meals on Wheels for several years. For much of the last 50 years, passersby in the village might see Bob painting the house, mowing the lawn, clipping the spirea bushes, throwing kerosene on a backyard bonfire, offering rhubarb to anyone who would take it, taking his daily walk to the post office, and in later years, riding his cherished 1947 two-speed Western Flyer around the village. He enjoyed researching his genealogy, and traced the family back 12 generations in America. Bob loved to worship his Lord Jesus, and the hymns and history of the Lutheran Church. He was an avid lifelong fan of the Boston Red Sox and Hartford Chiefs baseball teams. Bob is survived by three sons, Martin C. (Deborah Taylor) of Unionville, Conn., Frederick G. (Michelle) of Garland, Texas, and Robert A. (Emily) of Bakersfield, Calif.; two brothers, Gilbert (Linda) of Muskego, Wis., and Marvin (Darlene) of Chemainus, British Columbia; a sister, Carol (Joel) Gurin of Silver Spring, Md.; seven grandchildren, Shelby (Paul) Giokas, Zachary (Jacque), Elizabeth, Christian, Catherine, Gabriel and Ella; and a great-grandson, Andrew Robert Giokas. He was predeceased by his brother, Paul, in 2017. Funeral services will be at 1 p.m. on Monday, July 12 at Resurrection Lutheran Church, 186 Main St., Cairo, N.Y. Calling hours will be from 3 to 5 p.m. on Sunday, July 11 at A.J. Cunningham Funeral Home, 4898 State Route 81, Greenville, N.Y. Burial will be in the family plot at Westerlo Rural Cemetery. Memorial donations may be made to Resurrection Lutheran Church, P.O. Box 563, Cairo, N.Y. 12413, or Westerlo Public Library, P.O. Box 267, Westerlo, N.Y. 12193. Condolence page is available at AJCunninghamFH.com.
Calling Hours
3:00 pm - 5:00 pm
Sunday, July 11, 2021
A. J. Cunningham Funeral Home
4898 State Route 81
Greenville, New York, United States
Funeral Service
1:00 pm
Monday, July 12, 2021
Resurrection Lutheran Church
186 Main Street
Cairo, New York, United States
Burial
Westerlo Rural Cemetery
State Route 143
Westerlo, New York, United States