Recommend Carol's obituary to your friends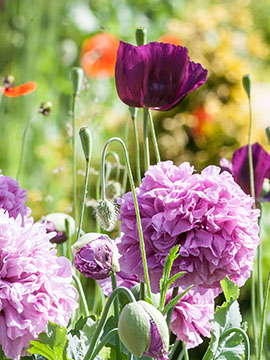 Obituary of Carol A. Cooke
OAK HILL – Carol Ann "Cookie" Cooke, 82, passed away peacefully on Friday, September 9, 2022.
Carol was born in Catskill on June 24, 1940, daughter of the late Fredrick "Pete" Cooke and Margaret Goff Cooke. She was raised on the family farm in Oak Hill and was a graduate of Greenville High School, class of 1958, and Hudson Valley Community College. She also lived in Manhattan and in Greenwich, CT. Carol was employed as a secretary at the former Durham Pharmaceutical Company, a division of the former Stiefel Laboratories in Oak Hill, retiring after 38 years with the company. She was a member of Greenville American Legion Unit 291 Ladies Auxiliary, and the Women's Intercounty Golf Association, being a member of leagues at Thunderhart and Blackhead Mountain Golf Clubs. In addition, she enjoyed bowling, skiing, flying, traveling, and participating in aerobics and Zumba.
Carol did many things over the years, but golf became her passion. Four or five days a week, you would find her on a golf course, if not locally, then traveling to play in the Intercounty League. She had a set of clubs at a friend's in Texas, and another set at her in-laws in Florida so she could play while visiting them.
She had owned and ridden horses while still living on the farm, and would tell of the friends she rode with and the places they rode.
Carol skied both downhill and cross country, and has been to Germany and Switzerland to ski with Gesa, a friend from Germany who she met while living in Manhattan.
On Valentine's Day in 1986, after telling her mother that she was going shopping, she and Jim went to a Durham Justice of the Peace, and they were married, with Ray and Kate Reed as best man and matron of honor.
Carol is survived by her husband, James D. Wilcox; nieces, Donna Lynn Coon of Albany, Ore. and Debbie Jo Holden of Las Vegas, Nev.; grandnephew, Zachary R.J. Lee; father-in-law, Roger A. Wilcox; brothers and sisters-in-law, K.C. and Lisa Wilcox, Michael and Kathy Wilcox, Kathleen and David Wenck, Mark and Renee Wilcox, and John and Jeanne Bensen; many cousins, nieces, nephews, godchildren and families. In addition to her parents, she was predeceased by her brother, Robert L. Cooke; nephew, R.L. Cooke; and mother-in-law, Mary L. Wilcox.
Calling hours will be Friday, September 16th from to at A.J. Cunningham Funeral Home, 4898 State Route 81, Greenville. The funeral will be Saturday, September 17th at at the funeral home, followed by burial in Greenville Cemetery.
The family would like to thank Community Hospice, St. Peter's Hospice, Durham Ambulance, and Greenville Rescue Squad for the prompt and caring manner in which they provided for Carol's needs, and the A.J. Cunningham Funeral Home for their assistance; and to the many friends and relatives for their cards, flowers, visits, calls, meals, and prayers. Condolence page is available at ajcunninghamfh.com.
Calling Hours
4:00 pm - 7:00 pm
Friday, September 16, 2022
A. J. Cunningham Funeral Home
4898 State Route 81
Greenville, New York, United States
Funeral Service
1:00 pm
Saturday, September 17, 2022
A. J. Cunningham Funeral Home
4898 State Route 81
Greenville, New York, United States
518-966-8313
Burial
Greenville Cemetery
State Route 32
Greenville, New York, United States