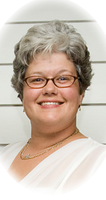 Kay Sutton
RENSSELAERVILLE – Kay Ingalls Sutton, 53, passed away on Monday, March 25, 2019 at Massachusetts General Hospital in Boston, Mass., following a brief illness.
Kay was born on April 18, 1965 in Hudson, a daughter of Walter H. Ingalls and the late Shirley Burnett Ingalls. She was raised in Norton Hill and graduated from Greenville Central Schools, SUNY Cobleskill, SUNY Plattsburgh, and received her Master's in Education from SUNY Albany. Kay taught kindergarten and first grade in Cairo-Durham Central Schools for the past 30 years. She received many distinguished education service awards during her tenure, most notably the "Mustang Excellence Award" and "Teacher of the Year". In 2006, Kay was in charge of an "Odyssey of the Mind" team. She was a member of Asbury United Methodist Church in Norton Hill, where she sang in the choir and formerly served on the church's daycare school board. Kay was the unofficial photographer for family functions and youth sports activities.
Kay is survived by her husband, Eric W. Sutton; their son, Walter Sutton; her parents, Walter and Donna Winans-Ingalls; her siblings, Kaaren (Kurt) Haushalter, Kevin (Karen) Ingalls, and Krista (Carl) Haushalter; her husband's parents, Leonard "Red" and Bruni Sutton, and Lorie Thomforde; her brothers and sisters-in-law, Shawn (Aey) Sutton, David (Jenny) Thomforde, Susan (Curtis) Ehrgott, Debbie (Clay) Beattie, Carol (Vlad) Popov, and Dawn (Chris) Hynes; many nieces, nephews, grandnieces, grandnephews, and cousins.
A Memorial Service to celebrate Kay's life will be conducted on Saturday, March 30th at 11 a.m. at Asbury United Methodist Church in Norton Hill, 5830 State Route 81, Greenville, followed by a reception in the Carney Center on the church campus. We wish to acknowledge the wonderful team at Mass General Hospital and their continued efforts in research of Interstitial Lung Disease. In lieu of flowers, gifts in memory of Kay may be made online at www.giving.massgeneral.org (note "in memory of Kay Sutton" in the tribute section), or by check to MGH (note "in memory of Kay Sutton" in the memo line). Checks may be mailed to MGH Development Office, Attn: Megan Daniels, 125 Nashua Street, Suite 540, Boston, MA 02114. Condolence page at ajcunninghamfh.com.