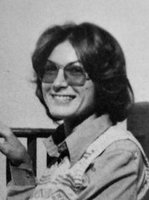 Barbara Joan Orsini
DELMAR - Barbara J. Orsini, 66, passed away unexpectedly on Saturday February 2, 2019 while vacationing in Florida. She was born on June 28, 1952 in Catskill to Joan and the late John Rueckheim. Barbara graduated from Chatham High School in 1970, received an Associates Degree in Early Childhood Education from SUNY Cobleskill, a Bachelors Degree in Elementary Education from SUNY Geneseo and her Masters Degree in Education from SUNY New Paltz. From 1974 until her retirement in 2007, she taught at the Scott Ellis Elementary School in Greenville. She was listed in "Who's Who Among America's Teachers" in the 2003-04, 2004-05 and 2006-07 editions and was instrumental in getting the Nature's Classroom program included in the school's curriculum. Barbara loved cooking, sewing and in her retirement years, traveling. Most of all, she loved being a mother to her two sons.
In addition to her mother, Barbara is survived by her husband of 41 years, Tom; sons Alex and Luke of Albany; sisters Kathleen (William) Rizzi of Canaan, Gretchen Rueckheim of Old Chatham, Rebecca DeGroodt of Chatham; and brothers John (Joan) Rueckheim of Freeville, N.Y., Paul (Mary) Rueckheim of Canaan and Mathew Rueckheim of Canaan. She also is survived by nieces Meghan, Cara, Lydia, Leah and Michele.; nephews Joshua, Zachary, Elijah, Jonathan and Stephen; great nephews Steve Whiteman (deceased) and Vaughn; godchildren Gregory and Kimberly and her Aunt Carol (Daniel) Webster.
Friends are welcome to pay their respects at the A.J. Cunningham Funeral Home, 4898 State Route 81, Greenville on Friday, February 15th from 4 to 7pm. A funeral service will be held at the Delmar Reformed Church, 386 Delaware Ave., Delmar, NY 12054 on Saturday, February 16th at 11am. Burial will take place in the spring. In lieu of flowers, donations may be made to the Delmar Reformed Church Endowment Fund. Condolences can be posted at ajcunninghamfh.com.