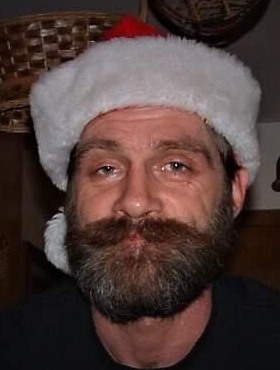 James Robert "Butch" VanVoorhis
PRESTON HOLLOW – James R. VanVoorhis, Jr. "Butch", 55, passed away on Saturday December 22, 2018 at home surrounded by his family after a tough fight with cancer. He was born in Cobleskill on December 6, 1963 to Geraldine Wharton VanVoorhis and the late James R. VanVoorhis, Sr. Butch was a member of the Operating Engineers of Syracuse. He loved hunting and fishing, riding his Harley with friends, and going to car shows with his 33 Willys.
In addition to his mother, Butch is survived by his beloved wife, Sherry L. Jones VanVoorhis; his children, Amy (Matt) Parsons and Tim VanVoorhis; his seven grandchildren; and his brothers, Jeff (Susan Fox) VanVoorhis and Matt (Don Smith) VanVoorhis.
Calling hours will be held on Wednesday December 26th from 4 to 7pm at the A.J. Cunningham Funeral Home, 4898 State Route81, Greenville. A funeral service will be held on Thursday December 27th at 11am at the funeral home, followed by burial in the Brookside Cemetery in Preston Hollow. In lieu of flowers, donations can be made to the Melanoma Research Foundation, 1411 K Street, NW, Suite 800, Washington, DC 20005. Condolences can be posted atajcunninghamfh.com.