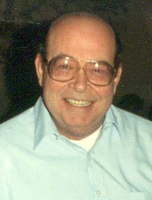 Dale R. Waldron
SELKIRK – Dale R. Waldron, 81, died on Tuesday November 27, 2018 at home. He was born on March 6, 1937 in Westerlo to the late Ward and Ann Vincent Waldron. He graduated from the Berne-Knox Central School in 1956. He then served in the Army from 1956 to 1959. Dale worked for Albany County in Voorheesville, and then was a dispatcher for Leaseway Transportation, which became Anchor Motor Freight, in Selkirk, where he retired from in 1989. He enjoyed playing basketball in his younger years, and building model cars. He also enjoyed watching NASCAR races and football. In addition to his parents, he was predeceased by his sisters, Marilyn (Bernard) White and Ruth (Gordon) Shaver; and his brother, Ward "Bud" (Clara) Waldron.
Dale is survived by his beloved wife, Shirley Tallman Waldron; his children, Darlene (Philip) Willwerth, Michael (Raylene) Waldron, and Steven Filkins; his grandchildren, Tanya (Stephen) Stone, Shaina Willwerth, and Shane and Shelby Waldron; his great-grandchildren, Alexis and Jonathan Stone, and Jordan and Kalli Houle; his sister, Lois (Fred) Klob; and many nieces and nephews.
Dale has been privately cremated. His calling hours will be held on Saturday December 1st from 3 to 5pm at the A.J. Cunningham Funeral Home, 4898 State Route 81, Greenville. In lieu of flowers, donations can be made to a charity of ones choice. Condolences can be posted at ajcunninghamfh.com.