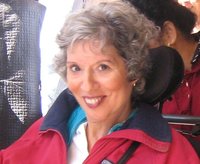 Lorraine P. Barros
Manhattan, N.Y.—Lorraine Barros passed away peacefully on Sunday, August 19, 2018, at the New York University Hospital surrounded by her close friends. She was born on February 4, 1956, in Manhattan, N.Y., to the late Alvarez daCruz and Margaret Barros.

Before relocating back to New York City, Lorraine lived many years in Medusa and Greenville, N.Y., and faithfully attended Greenville Christian Life Center where she served God as a volunteer teacher's aide at Hosanna Christian Academy. Lorraine was well-loved and respected by faculty and students alike.

Lorraine's many passions included being an active member of the MS Society and also encouraging other women in the ladies' Bible study she attended. Lorraine also enjoyed reading her Bible, playing Scrabble and, more recently, Backgammon.

Before her struggle with Multiple Sclerosis began, Lorraine was employed as a secretary at the Wang Computer Company in New York, N.Y. She battled with MS for many years, but even when she became severely incapacitated, Lorraine never stopped growing, learning and giving of herself.

A graveside committal service will be held on Friday, August 31, at 11:00 am at the Potter Hollow Rural Cemetery located on Route 362 in Potter Hollow, Albany County, N.Y., 12469. After the service, all are invited for a luncheon at the American Legion post 291 at 54 Maple Avenue, Greenville, N.Y., 12083.