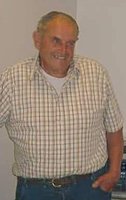 Stanley J. "Stan" Fancher, Sr.
CONESVILLE – Stanley J. Fancher, Sr., 88, passed away Saturday evening, August 11, 2018 at A.O. Fox Nursing Home in Oneonta after a brief illness. Born in Conesville on June 20, 1930, he was son of the late Jesse and Mabel Puffer Fancher. Stan graduated from Gilboa Central School. He was a lifelong dairy farmer. In addition, he had his own trucking business, hauling milk, hay, and feed; was a contract rural route mailman for 18 years; drove a school bus for Gilboa-Conesville Central School; and worked as a custodian at the school for 6 years. Stan served on the Conesville Town Board for several terms in the late 1970's and early 1980's, and was Past President of the Manorkill Rural Cemetery Association. In earlier years, Stan was a delegate from Conesville and Gilboa to the Eastern Milk Producers Association in Syracuse, and served as a representative from Conesville and Gilboa to the Agricultural Stabilization and Conservation Service.
Stan is survived by his children, Stanley J. (late Joan) Fancher, Jr. of Conesville and Jeanette Jaeger of Prattsville; five grandchildren, Stacy Fancher, Stanley J. (Michelle) Fancher III, Jesse J. Fancher, Michael (Jean) Jaeger, and Rachel (Travis) Brandow; eight great-grandchildren, Morgan and Hunter Fancher, Derrick, Brooke, and Mason Brandow, Kameron, Preston, and Mckenon Jaeger; his siblings, Ronald (Freda) Fancher of Greenville, Irene Fancher and Margaret (late Audrey) Tompkins, both of Conesville; brother-in-law, Gerald (Joyce) Dent of Stamford; sister-in-law, Sheila Dent of Catskill; several nieces and nephews. In addition to his parents, Stan was predeceased by his wife of 63 years, Hilda Dent Fancher, on June 9th of this year.
Calling hours will be Friday, August 17th, from 5 to 8 p.m. at A.J. Cunningham Funeral Home, 4898 State Route 81, Greenville. The funeral will be Saturday, August 18th, at 11 a.m. in the Conesville United Methodist Church, 1295 State Route 990-V, Conesville, with Rev. Dot Morris officiating. Burial will follow in Manorkill Rural Cemetery. In lieu of flowers, memorial donations to the Shriners International will be appreciated. Condolences may be expressed at ajcunninghamfh.com.