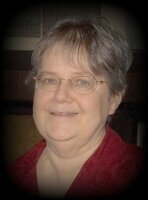 Shirley M. Spalding
DURHAM - Shirley M. Spalding, 79, passed away on Saturday April 8, 2023, at Hudson Valley Rehab & Extended Care Center in Lloyd, NY. She was predeceased by her husband of 41 years, the late John W Spalding. Born in Cohoes, NY, she was the daughter of the late Thomas and Rose St. Clair. She graduated from Saint Patrick's Central Catholic High School class of 1961 in Catskill, NY.
Shirley held several jobs over the years; she was a dental assistant to Dr. Erskine in Catskill, NY from 1967 until she moved to Durham in 1979. She then worked at Bryant's Supermarket and Bryant's Grand Union from 1986 - 2000 in Greenville, NY. After that, she returned to being a Dental Assistant for Dr. Gertzberg in Coxsackie, NY, from 2000 until she retired in 2007.
Shirley was a wonderful mother, always on the road for her kids, taking them to Scouts, Sporting Events, and occasional WWF events. Shirley was also a big fan of John Denver and enjoyed his many songs and TV specials. She always said no one could put on a concert like John Denver. She also enjoyed spending time with friends outside of work and always looked forward to Spring when her lilac bush and willow tree bloomed. Shirley enjoyed attending yard sales, always looking to find a good deal. She also loved tending to her tomato plants in the summer.
Shirley is survived by her two sons: Zachary, his wife Michele, David (Melissa DeVoe), and two grandchildren (Ryan & Liam).
Memorial calling hours will be held on Saturday April 22th, from at A.J. Cunningham Funeral Home, 4898 State Route 81, Greenville. Her ashes are to be scattered at a later date in a private ceremony. In lieu of flowers, Memorial donations may be made to the Durham Ambulance PO Box 99, East Durham, NY 12423-0099. Condolences can be posted at ajcunninghamfh.com.