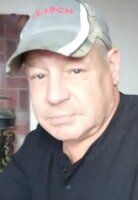 David L. Rogers
OAK HILL - David L. Rogers, 57, passed away on November 18, 2022. He was born in Catskill on May 9, 1965 to the late Donald B. and Gail H. Quagliano Rogers. Raised in South Westerlo, after receiving his GED he worked as a carpenter. Dave enjoyed fishing and hunting. In addition to his parents, he was predeceased by his brother, Daniel A. Rogers.
Dave is survived by his brother, Donald B. Rogers, Jr.; his son, Dylan Rogers; and his daughter, Mackenzie Rogers.
Dave has been privately cremated. Arrangements by A.J. Cunningham Funeral Home, Greenville. Condolences can be posted at ajcunninghamfh.com.