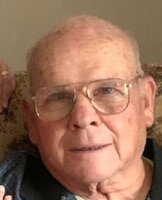 Steven L. "Steve" Bose
WESTERLO – Steven L. Bose, 82, passed away at his residence on Friday morning, November 18, 2022 after a brief illness.
Steven Lincoln Bose was born in the Bronx on February 12, 1940, a son of the late Herman and Ella Slezak Bose. The family moved to Youngsville, where Steve was one of seven in the graduating class of 1957 from Youngsville High School. In his younger years, he raced stock cars and in later years, became an avid NASCAR fan. Steve married the former Gail A. Poley on April 23, 1960. He graduated from Cincinnati College of Mortuary Science and Embalming. Steve was employed as a Licensed Funeral Director for 14 years at Ramsay's Funeral Home in Liberty, Sullivan County. In 1970, with his business partners, Lloyd E. Heller and Earl Clark, he purchased Stewart Funeral Service, Inc., with locations in Jeffersonville, Callicoon, and Roscoe in Sullivan County. Subsequently, they purchased Tegeler Funeral Home in Damascus, PA. Steve and Lloyd retired in 1990. Steve and Gail then spent 10 years on the road, camping in 48 states and enjoying many adventures with their friends in the Helderberg Hilltoppers Camping Club. In 2000, they bought their home in Westerlo to be near their daughter and son-in-law. Steve then spent 14 years as a funeral assistant at A.J. Cunningham Funeral Home in Greenville. Steve was a member of the Craigie Claire Hunting Club and a 20-year member of the Westerlo Volunteer Fire Company, where he was a Fire Police officer. He also was a Life Member of Jeffersonville Volunteer Fire Company and former member of Liberty Fire Company.
Steve is survived by his daughter, Gaye A. McCafferty (Gary Davis); his brother, Herman "Sonny" Bose; sister-in-law, Nancy Borden; brother-in-law, Mark (Patty) Poley; nieces and nephews. In addition to his wife and parents, Steve was predeceased by his son-in-law, Willie McCafferty; brothers and sisters-in-law, Richard and Connie Poley, and Helen and Pete Schwartz; great-niece, Brenna Darling.
Calling hours will be Tuesday, November 22nd from to at A.J. Cunningham Funeral Home, 4898 State Route 81, Greenville. Officers and members of Westerlo Volunteer Fire Company will conduct a service at 7 p.m. Funeral Mass will be offered on Wednesday, November 23rd at in St. George's Church, State Route 52, Jeffersonville, followed by burial in Calvary Cemetery, Youngsville. Memorial donations to Westerlo Fire Police will be appreciated. Condolence page is available at ajcunninghamfh.com.