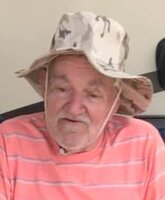 Kenneth Robert Beatty
Kenneth (Ken) Beatty, 76, of Athens, passed away Wednesday, November 16, 2022. He was a loving husband, dad, grandfather, and great-grandfather.
In accordance with Ken's final wishes, calling hours and funeral services will not be held.
Ken was married to the late Cheryl Beatty and raised his children and grandchildren while working for the Wappingers School District; after retirement Ken enjoyed spending time with his family. Ken was also employed at Hunter Mountain Ski area and Columbia Golf Course. Ken was an avid fan of the WWE and WWF wrestling and boxing. Ken liked spending time camping and was always more than enthusiastic to partake in a good meal.
Ken was born in Poughkeepsie, New York on August 21, 1946 to the late Edna May and John Jay Beatty. In addition to his wife and parents, Ken is also predeceased by his daughters, Michelle Esposito and Joy Tiernan; brothers and sisters, Duke Minkler, Patricia Minkler, Barbara Jean Minkler, Larry Minkler, Melvin Minkler, Edna Beatty, and John J. Beatty; and grandson, Brian Haight Jr.
Ken is survived by daughters, Sherry Mastmann and Kim Beatty; brother Ronald Beatty; sister Joan Marie Beatty; grandchildren, Crystal Brunner, Glenn Mastmann Jr., Courtney Mastmann, Laurie Billings, Dave Hawkins, Kenny Hawkins, Ashley Robinson, Crystal Maxwell and Alexander Mattson; and numerous great-grandchildren, nieces, and nephews. Arrangements by A.J. Cunningham Funeral Home, Greenville. Condolences can be posted at ajcunninghamfh.com.