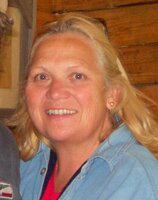 Arlene L. Curtis
Arlene Phelps Curtis dies at 70.
Best known as owner of JP's North horse tack and equipment retailer in Upstate NY.
Arlene Curtis grew up in a small town in Columbia County where she cultivated her love for horses. However, her achievements went far beyond the small town.
Arlene Louise DiRienzo was born on March 24, 1952 in Bronx, NY, the youngest of four children of Andrew and Katherine (Caryk) DiRienzo. Her father was Vice-Principal in a NY State School for Disabled Children, and her mother was a Certified Nursing Assistant. Her first career started with a Bachelor of Science Degree in Nursing from Mount St. Mary's College, School of Nursing, Newburgh, NY. She furthered her education at Boston University receiving a Master of Science Degree in Hospital Administration. Before moving to Upstate New York, she worked at The New York-Presbyterian Hospital's Burn Unit and became Clinical Supervisor at The Mount Sinai Hospital in NYC.
After her Nursing career, she married her first husband, Joseph Phelps, the original owner of JP's North, in Greenville, NY. They were married until his death in 1997. She was left with the task of running a 100 acre farm and retail horse tack store. She ran the operation for an additional twenty-five years until its sale. She married Wayne E. Curtis in 2003. Her husband confirmed the death after a long illness.
She is survived by her husband, Wayne, a step daughter, Melissa Lasher and three siblings, Andrew DiRienzo, Suzanne DiRienzo, and June DiRienzo Fisher.
Relatives and friends are invited to call at A.J. Cunningham Funeral Home, 4898 State Route 81, Greenville, on Wednesday, October 26th at , and are welcome to remain for the funeral service at with Rev. Victor Nelson officiating. Entombment will follow in her private mausoleum in Freehold Cemetery in Freehold, NY. Floral arrangements can be supplied by Karen's Flower Shop, 271 Main Street, Cairo, NY 12413. Condolence page is available at ajcunninghamfh.com.