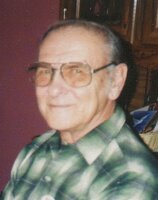 Harold T. "Tom" Lane
GREENVILLE – Harold T. "Tom" Lane, 86, passed away at The Pines at Catskill on Sunday, August 21, 2022. Born in Brooklyn on January 14, 1936, he was a son of the late Thomas and Freda Dieckhoff Lane. Tom was an Air Force Veteran of the Vietnam War, serving from 1956 until 1960. He was employed by the Town of Durham Highway Department, and served as the Town of Durham Animal Control Officer for many years. Tom was a handyman, helping out friends and neighbors whenever possible. Harold has been part of the Rundell, Winegard, and Hulbert families all of his life, and lived with them off and on during his younger years, helping on the Rundell Farm. He spent many holiday dinners with all of them. He is predeceased by his companion of many years, Victoria Woodbeck.
Tom is survived by his brother, James Lane of New Jersey, and his neighbors & friends, The Phillips Family of East Durham; as well as his late companion's children, Howard, Debbie, and Michael Woodbeck.
All are invited to attend the graveside service on Friday, September 2nd at in the Oak Hill Cemetery, with Rev. Reay Mahler officiating. Memorial donations may be made to Durham Ambulance. Condolence page is available at ajcunninghamfh.com.