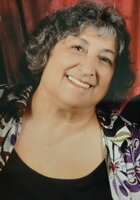 Ronnie J. Campbell
Ronnie Joyce Campbell, 75, of Greenville, passed away peacefully at her home on Tuesday, August 9, 2022.
Born in Brooklyn on May 17, 1947 to the late Donald and Anne Herman, Ronnie spent her younger years in the city. She attended James Madison High School, during High School she met the love of her life ice skating in Prospect Park, a memory that will be cherished forever by her husband Edward J Campbell III with whom she shared 57 years of making memories.
In 1974 Ronnie and Ed moved to Greenville, she was the town clerk for 28 years and the town tax collector prior to that position. In addition to her husband, she is survived by her daughter Lisa (Scott) Benway and son Ed (Donna) Campbell as well as her grandchildren, Amanda and Rebecca Campbell, and her sister Lin (Branko) Marelic.
Ronnie served as the Greenville Republican Committee Vice-Chair. She LOVED the METS, and delivering Meals-On-Wheels as well as traveling and going on cruises. She also served the community as a volunteer for Greenville Rescue Squad as well as The Greenville Fire Company alongside her husband Ed for many years.
A private burial took place in Stanton Hill Cemetery. To honor Ronnie's memory a donation to the Greenville Public Library, P.O. Box 8, Greenville NY 12083 will be appreciated. Condolences can be posted at ajcunninghamfh.com