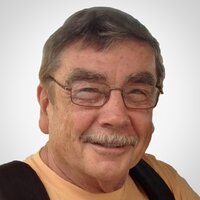 William J. "Bill" Hotter
William John "Bill" Hotter, age 80, died at St. Peter's Hospital, Albany, NY on Friday, July 8, 2022.
Born November 11, 1941, in Bronx, NY, he was a beloved community member of Greenville, NY and was a U.S. Marine Corps veteran, serving from 1959-1964, and retired as an NYPD Detective First Grade in 1990. After retirement Bill worked as a bus driver for Greenville Central School District and 20+ years at Sunny Hill Resort and Golf Course. Bill was a 45-year American Legion member, during which time he served several roles including Commander, Chaplain, and Treasurer.
During his time with the NYPD, Bill worked undercover Narcotics, was on the security details for both NYC Mayor Ed Koch and NYPD Commissioner Benjamin Ward, and was a bagpiper with the Pipes & Drums of the NYPD Emerald Society, accompanying them on an eventful tour of Ireland in 1984.
Survivors include his sons, William Paul, Eric John (Beth), Christian Matthew (Yana), Michael John (Megan Prokorym), and Daniel Joseph Hotter (Elisabeth); his grandchildren, Stephanie Longley (Justin), Elyse McLure, Steven Hotter-Glass (Emily), Simone and Sabine Hotter, Emily and Hannah Hotter, and Maeve Aoife Tarttier Hotter; and his great-grandchildren Elijah and Jadyn Devour, and David Longley. Also survived by his former spouses, Carol Frodeman and Aurora Hotter.
Bill has been privately cremated. Calling hours will be held on Saturday July 23rd from to at the A.J. Cunningham Funeral Home, 4898 State Route 81, Greenville. An American Legion service will be held at , followed by Military Honors. In lieu of flowers, donations can be made to the Greenville American Legion Post 291, PO Box 132, Greenville, NY 12083. Condolences can be posted at ajcunninghamfh.com.