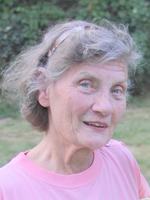 Elsie Lier
POTTER HOLLOW - Elsie Lier, 81, passed away at home on Wednesday, February 14, 2018. She was born on September 5, 1936 in Jersey City, NJ to the late Herman and Lillian Auchard Smith. She grew up in North Bergen, NJ and lived in many different places throughout her life, including Bates Hollow, NY, Santa Monica, CA, Seattle, WA, and Potter Hollow, NY. Returning to college at the age of 50, she received her accounting and master's degrees from UCLA and went on to obtain certification as a CPA. In Santa Monica, she was the President of the Merritt Company, and in Seattle was employed by the State of Washington as a Business Sales Tax Auditor.
Elsie loved cats, and had rescued many over the years. She loved baking and cooking. She was a wonderful mother and an organized and strong woman.
Elsie is survived by her children, Robin (Gary) Binley, Jodi Omoto, and Roger Mahon; six grandchildren; four great-grandchildren; four loving sisters; and many nieces and nephews.
Elsie has been privately cremated and there will be a graveside service on Saturday July 14th at 11am at the Potter Hollow Cemetery. In lieu of flowers, memorial donations can be made to the Columbia-Greene Humane Society, 111 Humane Society Rd., Hudson, NY 12534. Condolences can be posted at ajcunninghamfh.com.