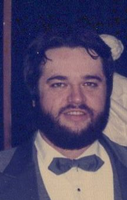 Thomas M. Kosorek
PLAINFIELD, CT – Thomas M. Kosorek, 61, passed away on Wednesday, January 24, 2018 at Hartford Hospital in Hartford, CT. Born in Yonkers on February 12, 1956, he was son of the late John and Margaret Curtin Kosorek. Thomas was raised in Yonkers and spent summers in Greenville. The family moved to Greenville in 1966. As a boy, Thomas wreaked havoc on the Little League field. He was a graduate of Manhattan College. Thomas moved to Plainfield 25 years ago, and worked as a chemist for several different companies, including Ciba-Geigy. He liked sports, including baseball and football, was a Jethro Tull fan, and was a caring brother and devoted uncle to his family. He also cared for his widowed mother in his home for several years, until her passing in 2002.
Thomas is survived by his siblings, Raymond (Helena) Kosorek and Patricia (Robert) Caragine; nieces and nephews, Anne Elise, Christina, Patrick, and Jonathan; many cousins; good friends, Debbie and Pete who were always there for him; furry companions, Max, Cassius, and Brutus.
Calling hours will be Saturday, February 3rd, from 12 noon until 2 p.m. at A.J. Cunningham Funeral Home, 4898 State Route 81, Greenville. A funeral service will be conducted at 2 p.m., followed by burial in Greenville Cemetery. Condolences may be expressed at ajcunninghamfh.com.