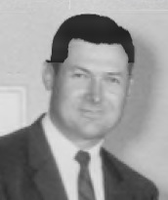 William A. Carr
CORNWALLVILLE – William A. Carr passed away on Tuesday January 2, 2018 after a brief illness at Columbia Memorial Hospital. He was born in Coventry, RI to the late George and Helen Knopfel Carr. He worked as a General Manager and then Vice President at Stiefel Laboratories in Durham. He loved horses with a passion, leaving behind his beloved Morgans: Rena, Belle, and Torey. In addition to his parents, William is predeceased by his wife, Gertrude Carr; his daughter, Elizabeth Carr, MD; and his three siblings.
William is survived by his children, William Carr, Jr. and Ellen Carr-Fenner; his grandchildren, Bill Fenner, Caitlin Carr-Thiesen, Michael Carr, Patrick Carr; and his five great-grandchildren.
Calling hours will be held on Thursday January 4, 2018 from 2 to 4pm and 6 to 8pm at the A.J. Cunningham Funeral Home, 4898 State Route 81, Greenville, with a prayer service to be offered at 3:30 p.m. by Deacon Michael McDonald. He will then be privately cremated. A memorial service will be held at a later date. In lieu of flowers, memorial donations can be made to the American Cancer Society, 1 Penny Lane, Latham, NY 12110. Condolences can be posted at ajcunninghamfh.com.