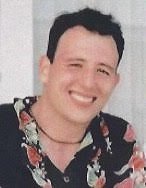 John Michael Voetelink
DENVER – John Michael Voetelink, 43, passed away suddenly on Thursday December 28, 2017. He was born on August 7, 1974 in Poughkeepsie to John C. Voetelink and Kathleen Regan. He was raised in Cairo, and went to college in Syracuse before obtaining a Bachelor's Degree at Albany Medical College. He lived in Syracuse, before moving to Denver to work as an anaesthesiologist for the University of Colorado Hospital. John Michael did a lot of volunteer work for Doctors Without Borders, having recently been to Tibet and was planning on going to Cambodia. He was very adventurous, having climbed up Mt. Everest, and had completed three Iron Man Competitions, and multiple marathons and ultra biking events. He loved snowboarding and was always the life of the party. He was loved by everyone and was a great father.
In addition to his mother, Kathleen, his father, John, and his step-mother, Ruth, John Michael is survived by his sons, Ian, Gavin, and Nathan; his siblings, Gerard and Irene; his ex-wife, Bronwen; his partner, Leah; and many nieces, nephews, and cousins.
Calling hours will be held on Friday January 5, 2018 from 2 to 4pm and 6 to 8pm at the A.J. Cunningham Funeral Home, 4898 State Route 81, Greenville. A Funeral Mass will be held on Saturday January 6th at 12pm at St. John the Baptist Church, 4987 State Route 81, Greenville. He will then be privately cremated. Condolences can be posted at ajcunninghamfh.com.