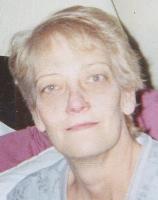 Kathleen Maloney McHale
WESTERLO – Kathleen Maloney McHale, 70, passed away suddenly at home peacefully in her sleep on Thursday April 6, 2017. She was born on April 23, 1946 in Jersey City, NJ to the late Mark A. Maloney, Sr. and Mary Hoey Maloney. In 1953, her family moved from New Jersey to Albany. Kathi was a graduate of Vincentian Institute, and then became an LPN, working as a home private duty nurse. She enjoyed knitting, reading and spending time with her dogs, Nirek and Brutus. Her grandson was her world and she absolutely enjoyed his weekend visits. In addition to her parents, Kathi is predeceased by her husband, William Francis McHale.
Kathi was a loving mother survived by her three children she held very dear to her heart, Shannon McHale (boyfriend Gary O'Halloran), Kerin P. McHale (girlfriend Kerri Mosley), and Audra A. Hoey McHale (boyfriend David Filkins); her grandson, Keenan Patrick Filkins; her siblings, Terry Maloney Motler and Mark Maloney; and several niece and nephews. Kathi will be loved and missed by many, but never forgotten.
Calling hours will be held on Monday April 10, 2017 from 9:30 to 11:30am at the A.J. Cunningham Funeral Home, 4898 State Route 81, Greenville, NY 12083. A Funeral Mass will be held immediate after at 12pm at St. John the Baptist Church, 4987 State Route 81, Greenville. In lieu of flowers, donations can be made to the American Heart Association, 1 Union St., Suite 301, Robbinsville, NJ 08691 or to the Mohawk Hudson Humane Society, 3 Oakland Ave, Menands, NY 12204. Condolences can be posted at ajcunninghamfh.com.