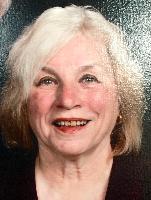 Vera Jean Scheper
GREENVILLE – Vera Jean Scheper, 74, passed away at home on Monday April 3, 2017 surrounded by her loving family. She was born on October 4, 1942 in Queens to the late George H. and Vera Shaw Raynor. Jean lived in various places, such as Ozone Park, Howard Beach, Kiskatom, and East Durham, before residing in Greenville. After graduating from John Adams High School, Jean worked as a Real Estate Agent and as a City Assessor in NYC. She was a devoted mother and was also an artist. Jean was a member of Friends of the Earth, Friends of the Library (Greene County), Monday Night Book Club, and was an Elliott House Volunteer. She enjoyed many things in life, such as art, wildlife, nature, animals, her family, and playing chess with her brother, George Raynor.
Jean is survived by her husband, Frederick Scheper; her daughters, Susan Berliner and Laura Scheper; her grandchildren, Alyssa (24), Amanda (22), and Benjamin (17); and her brother, George Raynor.
Calling hours will be held on Saturday April 8, 2017 from 3 to 7pm at the United Methodist Church of Greenville and Norton Hill, 5830 State Route 81, Greenville, NY 12083, and at 2pm on Sunday April 9th prior to the funeral service at 2:30pm at the church, followed by private cremation. In lieu of flowers, memorial donations in Jean's name can be made to Pancreatic Cancer Action Network at pancan.org. Condolences can be posted at ajcunninghamfh.com.