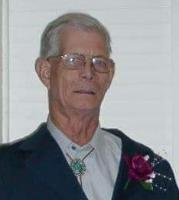 Harold Strother
Mr. Harold Strother (Chub) died unexpectedly in Easly South Carolina at the age of 78.
Chub is survived by his two sisters, Mary Dedrick and Peggy. He is predeceased by his first wife, Ella. He leaves behind his second wife, Catherine Strother; his children, Ray Lee, Sue Paccione, Elaine Mattice, Rose Kennedy and Jennie Turk; two step sons, Charlie and Wayne Maurer. He also leaves behind many grand and great grandchildren.
Chub worked for the Town of Conesville for 46 years before retiring and moving to South Carolina. He spent his free time fixing lawn mowers and having a cold can of beer with friends and family.
A funeral is scheduled at AJ Cunningham Funeral Home in Greenville, NY for Saturday April 1st. Calling hours are from 10-12pm, service at 12pm. A reception will follow at the Conesville firehouse. ALL ARE WELCOME TO ATTEND AND CELEBRATE HIS LIFE.